This tour is hosted by Spencer Hill Press. 

Siren's Song
Author: Heather McCollum
Genre: YA Fantasy/Paranormal

Release Date: March 25, 2014
Jule Welsh can sing. She enthralls people with her bel canto voice. But it takes more than practice to reach her level of exquisite song; it takes siren's blood running through her veins. Jule is starting her senior year at Cougar Creek High when her relatively normal world begins to resemble a roller coaster flying through a carnival scare house. Her mother is diagnosed as insane and committed, a psycho-stalker is snapping pictures of her to put into his homemade Jule-shrine, her voice is suddenly putting people into comatose trances, oh and the gorgeous new guy in town, Luke Whitmore, is interested in her . . . but also wants to kill her.
SEE PODCAST BELOW…
Writer of many adult novels, Heather McCollum has transformed her writing focus towards the Young Adult Genre ,  in her 1st novel Siren's Song.  Heather and I had a great casual conversation.  She gave us not only a glimpse into the her new book, but she also provided us a snapshot into her life and journey.  Enjoy!
Heather McCollum is an award winning, historical and YA paranormal romance writer. She earned her B.A. in Biology, much to her English professor's dismay, and was a 2009 Golden Heart Finalist. When she is not picking her teen's brain for authentic attitude and finding time to write, she is usually found educating women on ovarian cancer symptoms. Ms. McCollum has recently slain the cancer beast and resides with her very own hero and 3 kids in the wilds of suburbia on the mid-Atlantic coast.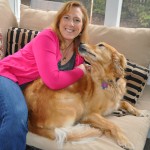 Do you live in the Charlotte North Carolina Area?   To promote the release of Siren's Song, Heather McCollum is giving away two One Direction lawn tickets to their September 28th 2014 Charlotte, NC concert! Click on the Rafflecopter photo for a live giveaway for an event. 
Podcast: Play in new window | Download (Duration: 26:16 — 24.4MB)
Related Posts