Jealous…no not at all. Ok, maybe just a little bit. When I saw that my former colleague and teacher friend Jennie with A Random Chalk Talk was taking the challenge to read a book a day, I didn't think it was possible. I mean, yes she is off for the summer, but she has two school age kids that she keeps busy 24/7 with summer fun. Well she proved that she could do it big time. I'm super excited because Jennie will be a guest reviewer for A Leisure Moment this summer sharing her book a day reads. Below are her mini reviews of last week's reads. Yes guys, she has truly got it going on! Are there any if you out there that can read a book in one day ? Let us know. Enjoy!!!
The Selection Series by Kiera Cass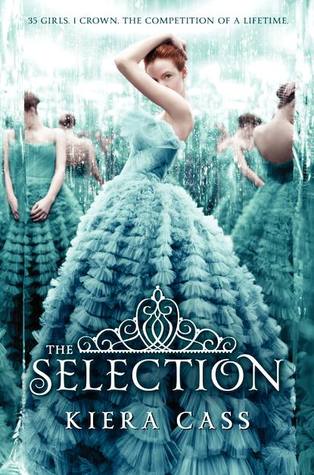 The Selection, The Prince (novella), The Elite, The Guard (novella), The One
This fantastic series is one that my students kept telling me to read and I kept putting it off… and now I don't know why! These books are going to fly off of my shelves next year because I am not going to be able to stop talking about them. The dystopian setting and the fact that America is just your average girl trying to decide her fate leave the readers on the edge of their seats.
Catch a Falling Star by Kim Culbertson 
What would you do if a celebrity rolled into town and then asked you to play their significant other? I would probably pass out and they would have to scrape me up off the road! Carter, however, could care less that Jake is a world famous celebrity when she accepts his offer. She definitely gets more than she bargains for though when she realizes that she has to find balance in her life and this new guy!
If Cynthia Lord writes it, I read it. She has a way of making anything she writes so real that the emotional connections you make with the characters are unavoidable. Lucy has just moved (yet again) and this time finds friends who teach her about life, love, and friendship in a way that only they could. She sets off on a journey to finish a photography contest, but instead finds herself on a journey to truly discover who she is.
Tales from the Secret Annexe by Anne Frank 
I was able to visit the Secret Annexe last year when I visited Amsterdam and was an emotional basket case. To know that I was standing where Anne Frank hid during the war and wrote her stories down was an experience like none other. In this re-released collection (which I purchased while there), readers are able to get to know Anne even better through the short stories and other writings. She definitely was a firecracker!!
Mary Shelley wrote the classic, Gris Grimly brought it into a whole new light. This graphic novel takes the classic and puts visuals right where we need them. Sometimes with classics we get bogged down in the "old" language or the 400 plus pages, but this graphic novel breaks it down (while still using the classic language) but gives great help with the visuals!
I already have my pile stacked for next week, but that doesn't mean anything! It will probably change when I go look back through my stacks in a little bit. Have a great week and I will be back next week to let you know what great books I read!
Jennie
Random Chalk Talk | Twitter | Facebook
Happy reading!!
Related Posts